By Zulfiya Bainekeeva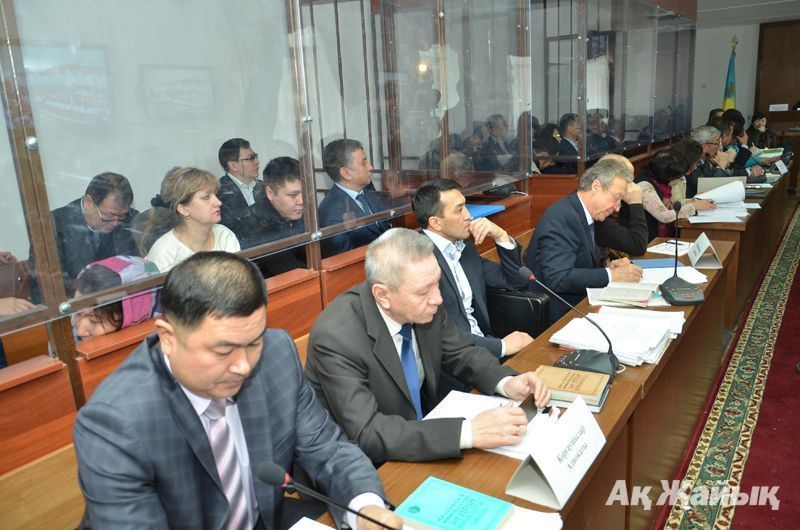 Case hearings of "Ex-Governor Bergey Ryskaliev's Organized criminal group" are over. On Tuesday, September 16, the court announced a break to prepare for arguments' hearings.
Arguments' hearings will start on October 1. The court participants will debate in the following sequence: prosecutors, lawyers, legal representatives, defendants. Defendants have also the right for the last word after arguments' hearings.
Pavlichenko's delayed extradition
The name of Oleg Pavlichenko was mentioned many times during hearings of "False business" block. Pavlichenko was put on the international wanted list in October of 2012 together with Bergey Ryskaliyev, his brother Amanzhan Rysakli, Aibat Souleimenov, Rustem Albakasov and others (altogether 13 people) suspected in embezzlement of budget funds and other serious crimes. Pavlichenko was the first of the fugitives found by our financial police. Former director of StroiContraktGroup LLP Pavlichenko was detained in Moscow on November 21, 2013, said the deputy chief of the Department for fighting against economic and corruption crimes of Atyrau Oblast Zangar Zankanov in February of this year. When we send an inquiry to FInPol about Pavlichenko's current whereabouts, the answer was that he is in detention centre in Moscow.
43-year-old native of Aktove Oblast Pavlichenko is suspected of creation of false businesses with the purpose of laundering budget funds. If proven guilty, he will face 12 years of imprisonment with property confiscation.
It is hard to believe that his extradition from Russia took more than 10 months now. And still nobody knows when he will be extradicted.
Dyusenbaev learns investigation materiales
Zhanbolat Dyusenbayev, former director of ATG Kurylys LLP was the second person from this devil's dozen who was caught by financial police at the end of March this year in Aktobe.
The defendant Dyusenbayev is currently placed to pre-trial detention center of Atyrau Oblast and gets familiar with investigation materiales, said Askhat Bitinbaev, first deputy head of Department for Economic and Corruption-Related Crime Control of Atyrau Oblast. He is charged with "Misappropriation and embezzlement of entrusted alien property in large scale" as per Article 176, part 3 of RoK Criminal Code.
September 19 2014, 12:15