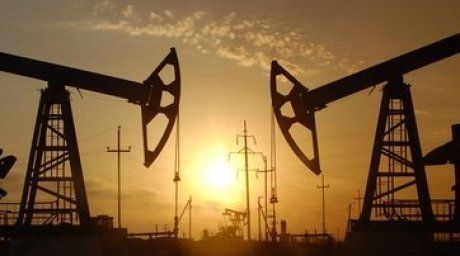 Kazakhstan is expected to see its crude production output decline in 2015, tengrinews reports, citing the country's Finance Minister Bakhyt Sultanov.
"Last year we planned this year's crude production output would make up 83 million tons (…) we plan the figure to make up 81.8 million tons, with exports standing at 54 million tons", he said when presenting the draft 2015-2017 budget in the country's Majilis (lower chamber).
He elaborated the decrease is assigned to suspension at the giant Kashagan oilfield.
According to the country's Economic Affairs Minister Yerbolat Dossayev, the real GDP growth is expected at 5-6.8%. GDP is expected at $247.2 billion in 2015, reaching $400 in 2019. GDP per capita is to raise from $13 900 a year in 2015 to $21 400 in 2019.
"The annual agricultural produce growth in 2015-2019 is expected at 3.9%, with the service sector growth standing at 10.5% and transport and communications sector growth at 7%", he said.
He also elaborated that Kazakhstan's exports is set to grow from $79.2 billion in 2015 to $93.5 billion in 2019, with imports growing from $50.1 billion in 2015 to $57.8 billion in 2019.
"The country's Central Bank plans to keep the inflation rate within 6-8% to b further brought down to 5-7%. The estimated inflation rate for 2014 could be revisited later over the widened tenge exchange rate and changing prices for petroleum products", according to Mr. Dossayev.
September 17 2014, 12:13