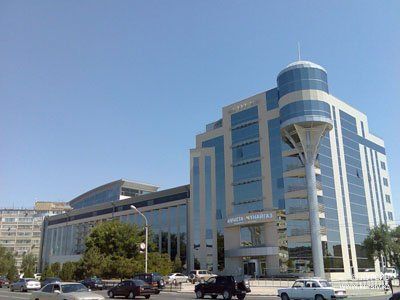 Almaty. November 14. КazTAG – Sun Xingyun has been appointed the General Director of JSC Mangistaumunaygaz (MMG), reads the message published on Kazakhstan stock exchange website on Wednesday.
According to the document, MMG Board of Directors on November 12, 2012 ahead of schedule terminated the authorities of the MMG board members and as of November 14 the powers of the General Director Aset Magauov and First Deputy General Director Sun Xingyun.
By the above-stated decision new members of Mangistaumunaygaz board have been elected on November 15, 2012. New General Director was elected Sun Xingyun, and the first Deputy Director General - Makhambet Dosmukhambetov.
JSC Mangistaumunaygaz develops 15 oil and gas fields with general initial geological stocks of 1,11 billion tons. The main industrial facilities of development are Kalamkas and Zhetybay fields. MMG belongs to Mangistau Investments B.V company, which is a joint venture with equal shares belonging to JSC KazMunayGas and the Chinese CNPC E&D.
WKT citing KazTAG
November 15 2012, 16:55