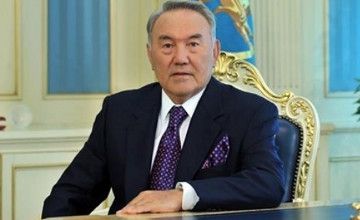 Today Kazakhstan celebrates the Day of Family. Head of State Nursultan Nazarbayev has congratulated all people of Kazakhstan on the Day of Family, azh.kz refers to Akorda's press service.
"Dear Kazakhstanis!

I wholeheartedly congratulate you on the Day of Family!

Family is the core of the Kazakhstani society and all achievements of our country in economy, culture and social policy.

The best moral and spiritual values of our people - tolerance, diligence, love for motherland, respect for elders, and hospitality - are handed down from generation to generation through strong family ties.

The Day of Family strengthens all these qualities and tells the youth about the importance of having responsible marriage, caring about children and elders.

Prosperity of each and every Kazakhstani family is the key goal of the Kazakhstan-2050 Development Strategy.

Today I wish all Kazakhstani families health, peace and accord!

17 million of Kazakhstanis are a big family trying to achieve ambitious goals and contribute to the development of our country in the 21st century," the congratulatory message reads.
September 13 2014, 11:31