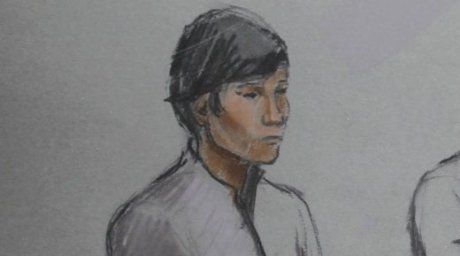 Photo: REUTERSKazakhstani student Dias Kadyrbayev accused of obstructing justice in the Boston bombings investigation has agreed to plead guilty on August 21, Tengrinews reports citing Boston Globe.
Kadyrbayev's lawyer Robert Stahl said that his client would plead guilty in the Boston courtroom. The lawyer did not elaborate on the details. It is yet unknown whether the prosecution will reduce the sentence in exchange for Kadyrbayev's plea. However, it is also possible that Kadyrbayev will plead guilty in hope for the judge's leniency.
Dias Kadyrbayev and his friend Azamat Tazhayakov are accused of obstructing justice in the investigation of the bombings that took place during the Boston marathon in April of 2013. The prosecution maintains that the two Kazakhstanis took Dzhokhar Tsarnayev's backpack from his room and threw it away after seeing Tsarnayev as a suspect in the media. The backpack was later recovered by the FBI.
The students are now facing up to 25 years in prison.
Tazhayakov was convicted of obstruction and conspiracy over taking a backpack from alleged bomber Dzhokhar Tsarnaev's college dorm room days after the attacks. Now Tazhayakov is facing up to 20 years in prison. The sentence will be pronounced on October 16.

Source: Tengrinews.kz
August 22 2014, 11:13