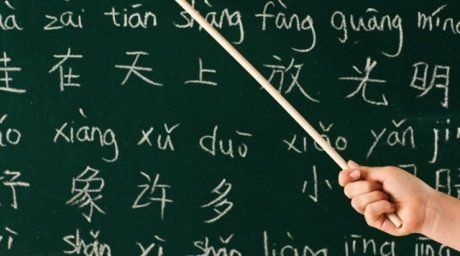 Photo courtesy of burgas-reporter.ru.First deputy chairman of Nur Otan party, Kazakhstan's ruling party, Baurzhan Baibek called Kazakhstani young people to learn foreign languages to become more competitive, Tengrinews reports.
Knowledge of foreign languages is a key to a successfull career and well-being, he said. "Today, many people are learning Chinese. Why? Because this (China) is one of the largest emerging economies in the world. The one who knows the Chinese language can always make a living. Many people are learning Japanese or Spanish, because new markets are emerging there. It is all about setting the right priorities," Bauyrzhan Baibek said at the 3rd annual Rally of Kazakhstan Overseas Students' Organizations on August 14 in Astana.
He pointed out that Kazakhstan offered a lot of opportunities for implementation of various business ideas.
"People in the United States and in many other Western countries usually do not seek a job in the state service. They prefer creating their own business, even if it is small, like a bakery or a laundry. In Kazakhstan, if one has a (business) idea, he or she can quickly become rich," Bauyrzhan Baibek said.
He said that Kazakhstan government was doing a lot of help youth people and create conditions for them, but the efforts sometimes had side effects and were misunderstood. "The government is helping everywhere and this sometimes forms a wrong attitude," he said.
"In his time Mahathir Mohamad (Malaysia's former prime minister) wrote in his book that he provided a lot of support to youth people, but after some time he wrote that it probably was not right, because it corrupt the young people and made them less competitive," the first deputy chairman of the ruling party recalled.
He brought up an example of the young Kazakhstanis who were studying abroad at the expense of their parents and said that they owned nothing to their country because it was their parents who we paying for their education, not the government.
"'I am studying because my parents can afford it,' they often say, 'the country has done nothing for me', but this is self-deception. To be able to afford to pay for their child's studies abroad the parents first had to earn the money here in Kazakhstan. It is thanks to the unity, stability, accord and wise policies that Kazakhstan citizens' well-being has been growing," he explained.
The rally brought together over 300 students from 17 countries who study abroad or have already competed their studies under the Bolashak scholarship, an education scholarship awarded by the Kazakh government to high-performing students from Kazakhstan to study overseas all-expenses paid, provided that they return to Kazakhstan to work for at least five years after graduation.
"The fact that you are creating such organisations, you are discussing, exchanging an experience indicates that you are children of a completely new generation in the independent Kazakhstan. Today, it is our responsibility to strengthen our country. It can be done not by force of arms, but by the power of knowledge," Baurzhan Baibek concluded.
Successful businessmen, public figures, politicians and media representatives also took part in the event.
The 3rd rally of Kazakhstan student organizations abroad was organized by Bolashak Association in partnership with Nur Otan party, Youth Committee of the Ministry of Education and Science, and Center for International Programs.

Источник: Tengrinews.kz
August 19 2014, 16:02