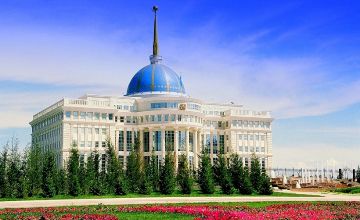 Today, Aug. 13, Nursultan Nazarbayev had a telephone talk with Russian President President Vladimir Putin.
Meeting of the Customs Union's heads of state and of Ukraine might take place in the third week of August 2014, azh.kz refers to kazpravda.kz.
"Views were exchanged on the situation in the south-east of Ukraine, and possibility was confirmed of holding a meeting of the leaders of the Customs Union states and of Ukraine in late August this year, as President of Belarus Alexander Lukashenko proposed", - the update says.
The leaders of Kazakhstan and Russia discussed the sanctions of the West against Russia and its retaliation measures, as well as their possible consequences.
Vladimir Putin briefed Nursultan Nazarbayev on his meeting with the presidents of Azerbaijan and Armenia, noting that the current difficulties were mulled and that the parties had harmonized their positions on Nagorno-Karabakh.
The two leaders discussed aspects of bilateral cooperation between Kazakhstan and Russia.
August 13 2014, 15:03