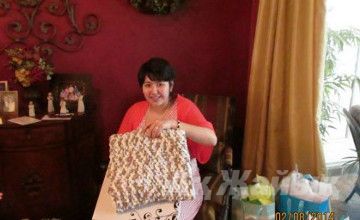 Assiya Kushenova.A citizen of Kazakhstan Assiya Kushenova has been arrested in the United States. Ministry of Foreign Affairs of Kazakhstan issued a comment of a press secretary of the ministry Nurzhan Aytmahanov, inform. kz reports.
Assiya Kushenova was arrested on August 5 of the current year in Leon County, Florida (USA). According to police officers, our compatriot was arrested for "accommodation in the private property without the owners' permission or knowledge" and "use of physical force against a pregnant woman". She is also accused of violating immigration law of the United States.

Currently A. Kushenova is in prison "Leon County Jail". She has been provided a public defender (attorney) - Matthew Williams. Hearing on her case is scheduled for August 26, 2014.

Ministry of Foreign Affairs of Kazakhstan holds the matter under control and will maximize the consular and legal assistance to the citizen of Kazakhstan A.Kushenova.
August 13 2014, 13:07