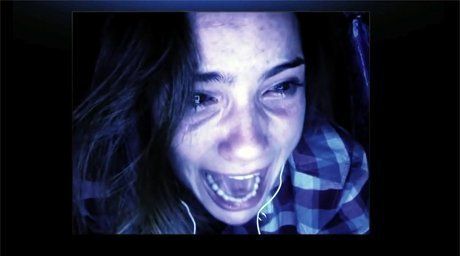 Cybernatural screenshot. Photo ©youtube.com/Cybernatural MovieAtyrau-born film director Timur Bekmambetov's film Cybernatural has been awarded Most Innovative Film and Special Mention of the Jury at the Fantasia International Film Festival in Montreal, tengrinews reports.
The low-budget film was directed by Leo Gabriadze in a found footage genre, extensively used in the past several years.
Cybernatural starts with a popular high school girl listening to music while Skyping with her boyfriend. They receive a call from a girl who committed suicide exactly one year ago because of cyber bullying. The teens first think it a prank, but as the film unfolds, realize that it is an eerie reality.
"To create Cybernatural, our collegues conducted a real research work that took over one and a half year. For the film we created decorations of 6 bedrooms for each character (…). The actors communicated with each other through computer networks while sitting at different floors," Bekmambetov said.
The producer said that post-production was the most difficult part of the film. "Synchronizing all the elements to create a real living computer screen were incredibly difficult. To piece everything together we had to cut and change all these dozens of video tracks," Bekmambetov explained, adding that he might resort to this method in his future films again.


August 13 2014, 11:54