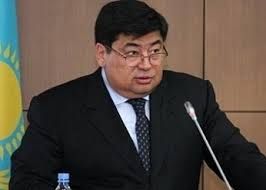 Ex-head of FinPol Rashid TusupbekovKazakh President Nursultan Nazarbayev has made new appointments, according to the press service of the head of state.
Ex-head of Financial Police Tusupbekov Rashid Toleutaevich appointed chairman of the Supreme Judicial Council of the country," the report said.
"Beknazarov Bektas Abdyhanovich appointed MP of the Senate (Upper House) of the Kazakh Parliament and he is released from the post of Chairman of the Supreme Judicial Council of Kazakhstan.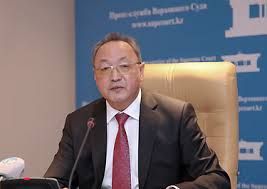 Beknazarov Bektas, ex-chiarman of Supreme Judicial CouncilIn addition, the report notes that the appointed Ambassador of Kazakhstan to Austria and Permanent Representative to the International Organizations in Vienna, Sarybai Kairat Shorauly was appointed as Ambassador of Kazakhstan to the Republic of Slovenia in combination.
August 12 2014, 10:28