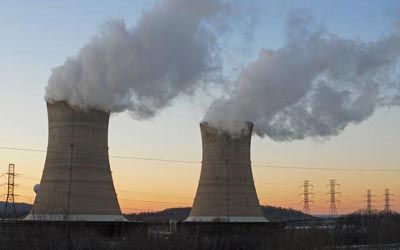 Kazakhstan and Russia will sign an agreement on construction of a nuclear power plant in Kazakh town of Kurchatov, said Russian Foreign Minister Sergei Lavrov.
Russia and Kazakhstan are drafting the intergovernmental agreement on cooperation in construction of the first nuclear power plant in Kazakhstan, reported Rosatom earlier, azh.kz refers to akipress.org.
"The agreement is getting ready to be signed as soon as possible," said Lavrov during the meeting with his Kazakh counterpart Erlan Idrisov.
Rosatom and Kazatomprom on May 29 signed a memorandum of cooperation on construction of the first nuclear power plant in Kazakhstan with an installed capacity of 300-1,200 MW based on water-moderated reactors designed by Russia.
The memorandum also regulates nuclear fuel supplies, including production of the fuel or its parts in Kazakhstan, maintenance, staff training necessary for the efficient operation of the nuclear power plant.
Kazakhstan has decided to build nuclear power plants and develop its own production of fuel given that the country is the world leader in uranium mining. Kazakh town Kurchatov has been selected as a place where the nuclear power plant will be constructed. The first plant is planned to be launched in 2016, reports Novosti-Kazakhstan.
August 7 2014, 15:34