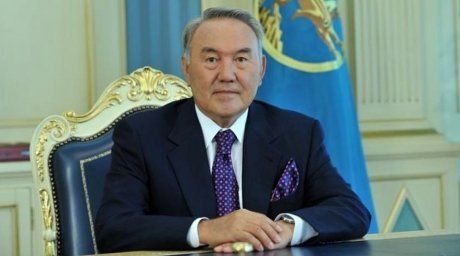 Kazakhstan President Nursultan Nazarbayev has received the Man of the Year national award, Tengrinews.kz reports citing the President's press-service.

The award in State Policy category was also given to Russia's President Vladimir Putin and President of Belarus Aleksander Lukashenko. The leaders of the three countries were awarded for their contribution into creation of the Eurasian Economic Community (EurAsEC) and the Customs Union.

In his telegram to the members of the expert council and other prizewinners Kazakhstan President expressed his gratitude for the national award and noted that the victory of the leaders of CU member-countries once again stressed the importance of Eurasian integration. "With its significant impact on the economic and social development of our countries, this union has in fact proved its high efficiency," Nazarbayev wrote.

The Man of the Year award was established by Russian biographical Institute in 1993. It is awarded for achievements in strategic areas: science, culture, state management, socially-liable business, charity and improvement of public awareness. The award was given in different times to Patriarch of Moscow and All Russia Aleksiy II, writer Aleksander Solzhenitsyn, Science Academy member Jores Alferov and Leo Bokeria and other outstanding public persons, scientists and managers of big companies.
November 14 2012, 13:54