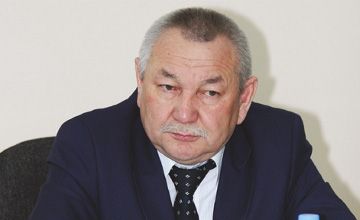 Deputy head of the RoK Fishery Committee Khairbek Mussabayev."Kazakhstan plans to upgrade the Atyrau and Ural-Atyrau sturgeon farms bringing the number of young fishes from annual 7 mln to 12 mln," deputy head of the Fishery Committee Khairbek Mussabayev told a seminar, inform.kz reports.
It will need about KZT 70 bln to have this program realized. To this end the draft fishery development 2020 program was elaborated.

"Reorientation from fishing to fish rearing for sale will let lift uncontrolled above-level pressure on natural population of natural reservoirs. Fish rearing for sale is expected to give multiplicative socioeconomic effect. Besides, development of commercial fish farms will create additional workplaces, primarily, in rural localities," he added.
August 5 2014, 18:15