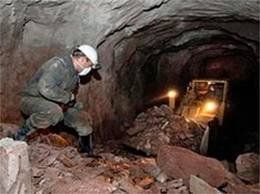 Polish state-controlled copper miner KGHM Polska Miedz, the 9th largest in the world and the 2nd largest producer of copper in Europe, is considering buying copper mine in Kazakhstan, to increase its production up to 700 000 tons by 2018, compared with 571,000 tons in 2011, according to its press office.
"I've found potential acquisition targets," said Herbert Wirth, KGHM Chief Executive. "We're in the beginning [of the process] and are preparing to make an offer to buy a concession. I think that this year, after agreeing with our supervisory board, we'll make the offer", he added.
To recall, at the beginning of November 2012, KGHM reps held meetings with Kazakh "Tau-Ken Samruk" JSC where they discussed the possible terms of cooperation on a number of fields.
KGHM's forecast of a net profit in 2012 is about $1.5bn. KGHM is also one of the largest world producers of silver.
WKT citing KazTAG
November 13 2012, 15:08