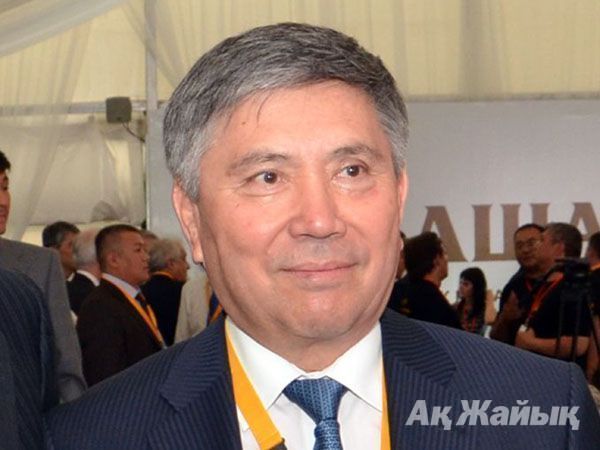 Oil Minister U. Karabalin.The amount of compensation to Kazakhstan from the contractors of the project`s contractors for the delay in oil production in the "Kashagan" field will make $30 million for each quarter, Kazakh Minister of Oil and Gas Uzakbai Karabalin said at a briefing in Astana.
"In accordance with the agreement signed in 2012 between the Kazakh government and the project contractors, the payments from contractors for delay of "Kashagan" project will make up $30 million on a quarterly basis," he said.
All work related with the purchase and laying of new pipelines to achieve commercial oil production on "Kashagan" are non-refundable and are carried out by the contractor, according to Karabalin, azh.kz refers to trend.az.
Production at Kashagan was stopped in September last year, two weeks after the start due to a gas leak. Another leak was discovered almost immediately after the resumption of production in October 2013. The analysis that was conducted during several months revealed numerous cracks in the pipeline, appeared as a result of the impact of highly sulfurus accompanying gas on the metal.
According to the information from the Minister of Economy and Budget Planning of Kazakhstan Erbolat Dossayev, the delayed start of production at Kashagan would result in a loss of 0.5 percent of GDP in the current year.
In April, the operator of the project - a consortium of North Caspian Operating Company (NCOC) confirmed the need for complete replacement of oil and gas pipeline at the field, a total length of which is about 200 kilometers.
"KazMunaiGas" (KMG), Eni, ExxonMobil, Royal Dutch Shell, Total, Inpex and CNPC participates in the project. The geological reserves of "Kashagan" are estimated at 4.8 billion tons of oil. The total oil reserves amount to 38 billion barrels, some 10 billion out of them are recoverable reserves. Total investment in the project is about $50 billion so far.
July 30 2014, 18:20