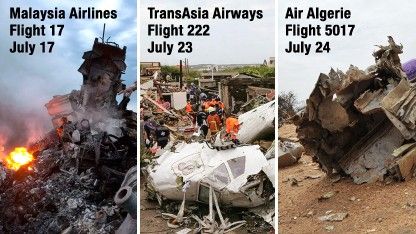 One week, three airline crashes.
In Ukraine, the shootdown of Malaysia Airlines Flight 17 on July 17 killed all 298 aboard. Wednesday's crash of TransAsia Airways Flight 222 killed 48 in Taiwan, and on Thursday, Air Algerie Flight 5017 crashed in Mali, leaving 119 dead.
Then there's the unexplained loss of Malaysia Airlines Flight 370, with 239 aboard, in March.
Different circumstances surround the crashes, but when as many as 704 airline passengers and flight crew lose their lives in the span of 138 days, some travelers might be concerned about the global aviation safety net.
They may wonder if, statistically, the skies are getting more dangerous. They may ask themselves whether 2014 is trending toward one of the deadliest years in aviation history. Experts say no, don't be nervous. Just look carefully at the big picture.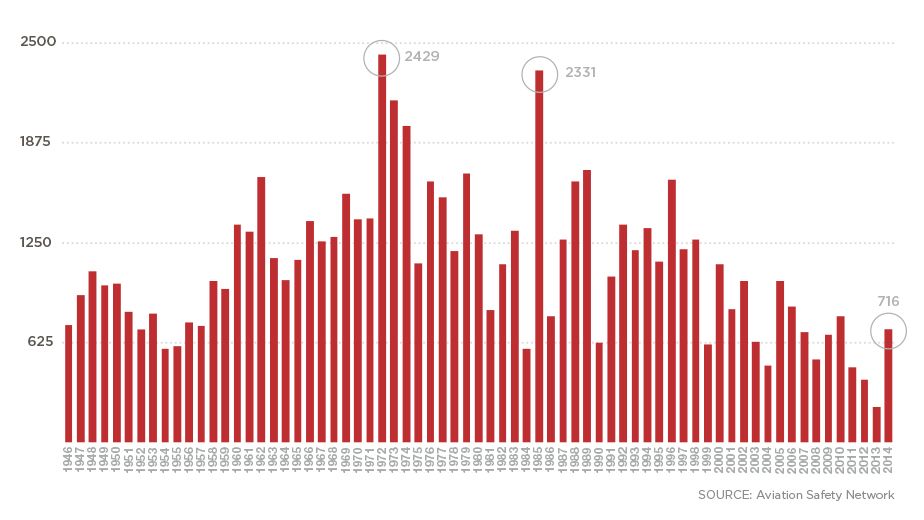 July 29 2014, 16:05