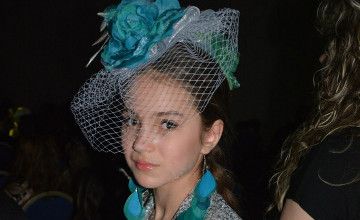 Semey is proud of 14-year-old Vanessa Bezrodnaya who won several medals at the World Championship of Performing Stars in Los Angeles, the entertainment capital of the world, inform.kz reports.
The World Championship of Performing Stars is a prestigious contest for young vocalists, models, actors and everyone who wants to try their hand in entertainment industry.

Vanessa stunned the WCOPA panel with her performance of Jessie J's hit Mama Knows Best and hauled medals in Juniors Vocal Pop and Juniors Vocal Rock categories. In total, the talented youngster journeyed home with 4 gold, one silver and one bronze medals in her pocket.

"Vanessa was the first participant from Kazakhstan who advanced to the WCOPA final in 18 years in Juniors Vocal category," her mother Irina Bezrodnaya said proudly.
July 29 2014, 15:48