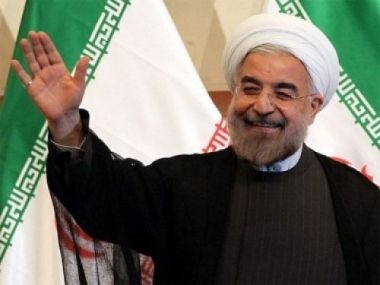 Iranian President Hassan Rouhani is scheduled to make trips to Kazakhstan and Tajikistan in September, bnews. kz reports.
Hassan Roukhani will travel to Tajikistan for participation in the Shanghai Cooperation Organisation (SCO) summit which will take place in Dushanbe on September 12-13.

The president of Iran will meet with Tajik officials on the sidelines of the summit. Roukhani also plans to hold negotiations with the President of Russia Vladimir Putin in Dushanbe.

Before the flight to Tajikistan, Roukhani is scheduled to visit Astana at the invitation of the President of Kazakhstan Nursultan Nazarbayev.

The Shanghai Cooperation Organisation or SCO is a Euroasian political, economic and military organization which was founded in 2001 in Shanghai by the leaders of China, Kazakhstan, Kyrgyzstan, Russia, Tajikistan and Uzbekistan.

All these countries are full members of the organization.

Iran, India, Afghanistan, Mongolia and Pakistan are SCO states observers.
July 24 2014, 17:21