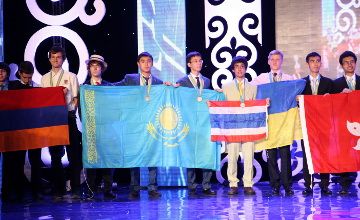 Kazakh students Amir Bralin, Tursynbek Nurislam and Isa Danat has won gold medals and Daulet Kurmantayev, Nurbek Dinmuhammed silver medals at the 45th International Physics Olympiad (IPho), which was held in Astana, inform.kz reports.
This was announced before the ceremony of awarding the winners of the Olympiad by Yernur Rysmagambetov, member of the organizing and academic committees of the IPho.
According to his words, for some of these students took part in such Olympiad before. "Some of these guys have already participated in the Physics Olympiad. Last year we took 20th place. Last year Amir and Nurislam won silver medals", he said.
In the development of the theme E.Rysmagambetov stressed that all participants of the Olympiad noted the high level of the event's organization.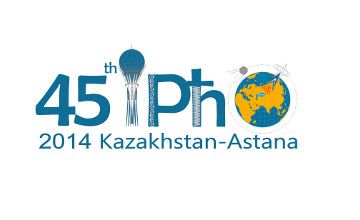 "As you know, last year Slovenia refused to hold the Olympiad, and the organizers of the IPho decided to hold it in Astana. We have introduced innovations in terms of organization and academic aspects. Heads of delegations and participants said that everything was at the highest level. Participants from foreign countries enjoyed to stay in Astana", he concluded.
In addition the head of our team informed that in unofficial standing the first place went to the team of China, the second - Taiwan, the third - the Republic of Korea.
Recall that Kazakhstan team took 8th place in the unofficial standings.
July 20 2014, 23:58