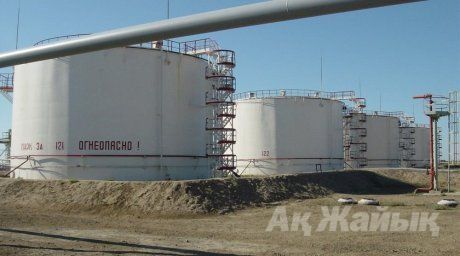 An integrated petrochemicals production network will be created in Kazakhstan. Atyrau Oil Refinery is implementing projects that will contribute to the oil chemicals production network, the press-service of KazEnergy association told Tengrinews.kz.

"New facilities for production of aromatic hydrocarbons are being constructed at Atyrau Oil Refinery. The construction is scheduled to complete in December 2013. When this production kicks off, Kazakhstan will create an integrated chain of oil chemicals production facilities producing high value-added goods," the message states.

According to the company, introduction of the new facilities for production of aromatic hydrocarbons will increase Atyrau Refinery's production capacity to 133 thousand tons of benzole and 496 thousand tons of paraxylene. The company will reach the rated capacity after 2013. The project is worth $1.04 billion.

"Benzol and paraxylene will become the raw materials for production of 1.25 million tons of polyethylene and polypropylene a year that are used for production of thousands of various goods: from disposable bags and handles to goods for car and aviation," the press-service writes.

"Construction of an advanced oil processing center is another major project of Atyrau refinery. It is worth around $1.8 billion. The construction is to be completed in the beginning of 2016," the message states.

The advanced oil processing center is aimed for processing of 2.4 million tons of materials such as oil residue and vacuum gasoil per year. The center will enable the refinery to increase production of high-octane gasoline, jet fuel and diesel fuel. Kazakh content in the equipment purchased for the project is 16 percent. It is 18 percent in materials and 35 percent in works and services.

"Construction of the center at Atyrau oil refinery will increase the scope of the refinery. Processing 5.5 million tons of oil a year, Atyrau refinery will produce 1.7 million tons of car gasoline, 1.6 million tons of diesel fuel, 244 thousand tons of jet fuel. Output of oil residue will shrink to 193 thousand tons. All motor fuels will comply with Euro-5 standard," the company's press-release states.

An aromatic hydrocarbon is a hydrocarbon with alternating double and single bonds between carbon atoms forming rings. The term 'aromatic' was assigned before the physical mechanism determining aromaticity was discovered, and was derived from the fact that many of the compounds have a sweet scent. The configuration of six carbon atoms in aromatic compounds is known as a benzene ring, after the simplest possible such hydrocarbon, benzene.
November 12 2012, 14:33