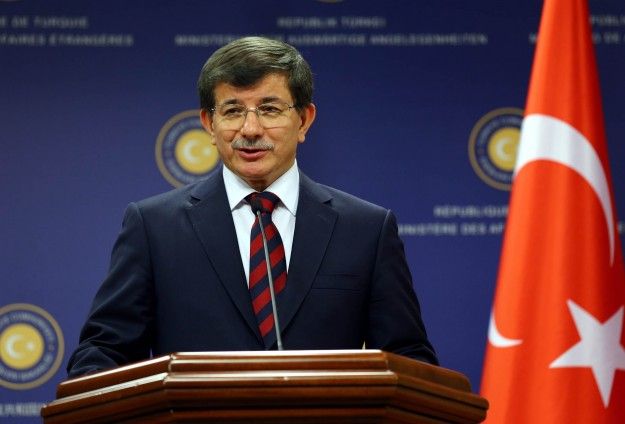 Turkish Foreign Minister Ahmet DavutogluTurkey's Foreign Minister Ahmet Davutoglu has accused Israel of ethnic killing and crimes against humanity in Gaza, aa.com.tr reports.
In a televised interview on Wednesday, Davutoglu said: "The Israeli attacks on the Gaza Strip are ethnic killing and a crime against humanity."
He added: "Israel displays an opportunist attitude and attacks Palestine when it's weak, taking advantage of this situation."
Davutoglu vowed Turkey would stand by with the Palestinian government and people.
When asked about Hamas' rejection of an Egyptian-brokered ceasefire, he said: "No one discussed the ceasefire with Hamas or any other factions in Palestine."
At least 209 Palestinians, mostly civilians, have been killed since Israel launched Operation Protective Edge last week. One Israeli has been killed as a result of rocket fire from Gaza.
July 17 2014, 18:17