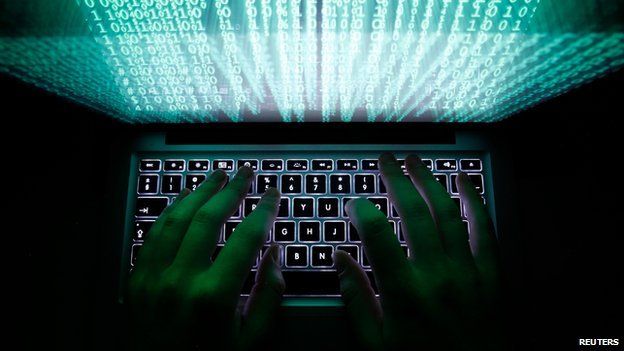 More than 650 suspected paedophiles have been arrested as part of a six-month operation targeting people accessing child abuse images online, bbc reports.
The National Crime Agency (NCA) said the 660 arrested included doctors, teachers, scout leaders, care workers and former police officers.
More than 400 children have been protected as a result, the agency said.
Arrests were made across the UK and the majority of those held had no previous contact with police.
The NCA said 39 of those arrested are registered sex offenders.
Charges already brought range from possessing indecent images of children to serious sexual assault.
The NCA stressed that none of those arrested is a serving or former MP or member of the government.
Examples of those arrested include:
A doctor, who has been charged and remains in custody over images of child abuse
A grandfather who had access to 17 grandchildren, two of whom alleged abuse by the man. He was taken into custody
A foster carer, who was caring for a 12 year old, was arrested. He had no previous convictions or allegations of offending
'Dark net'
NCA deputy director general Phil Gormley said sex offenders should understand they cannot avoid detection while using the internet, even on the so-called "dark net".
The "dark net" refers to content that does not appear in normal search engines and users often use virtual currencies to avoid detection. According to the Internet Watch Foundation, less than 1% of its content is hosted in the UK.
Mr Gormley added: "Some of the people who start by accessing indecent images online go on to abuse children directly. So the operation is not only about catching people who have already offended - it is about influencing potential offenders before they cross that line.
"We want those offenders to know that the internet is not a safe anonymous space for accessing indecent images, that they leave a digital footprint, and that law enforcement will find it."
The investigation involved 45 police forces across England, Wales, Scotland and Northern Ireland and saw "unprecedented level of co-operation," the NCA added.
Officers have searched 833 properties and examined 9,172 computers, phones and hard drives.
Targeted offenders
No regional breakdown has been published. But police in Wales said 51 people had been arrested there as part of the operation. In Scotland, the figure was 13.
In the West Midlands there were 41 arrests, while there were 26 arrests in Merseyside. Devon and Cornwall police arrested 22.
The national policing lead for child protection and abuse, Chief Constable Simon Bailey, said: "During this operation, we've targeted offenders accessing child abuse images.
"Police must continue to use a range of investigative techniques targeting all forms of abuse if we going to protect children and bring offenders to justice.
"Chief officers are committed using all the tools available to them because nothing is more important in policing than protecting vulnerable people".
Claire Lilley, head of online safety at the NSPCC said the operation had rescued children from abuse.
But she added: "Industry has to find inventive ways of blocking the flow of such horrendous pictures which are only produced through the suffering of defenceless children - many of who are not even old enough to go to school.
"So while this operation must be rightly applauded we should view it as yet another warning sign that far more needs to be done if we are to stem the sordid trade in these images, which are often used by those who go on to abuse children."
July 16 2014, 17:59