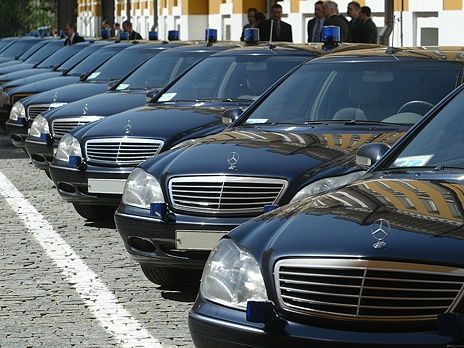 Russian Prime Minister Dmitry Medvedev has signed a resolution banning state purchases of imported cars and other vehicles, Medvedev said at a meeting with his deputy prime ministers, rbth.com.
"The federal budget allocates colossal sums to acquire goods and services and of course, common sense tells us that it is better when this goes to domestic companies and not foreign producers, given of course that the domestic companies are competitive with the foreign manufacturers in terms of quality and price," Medvedev said.
The resolution bans the state and municipalities from purchasing various types of foreign made vehicles, including service cars for officials, as well as public transportation vehicles and specialty vehicles for the emergency services, budget organizations and communal utilities organizations.
"This document does not mean the absolute end of cooperation with foreign companies. That would simply be wrong. On the contrary, it provides for production cooperation with Russian enterprises, in the form of localization of production on a whole host of vehicle models," Medvedev said.
The ban does not apply to all foreign-branded vehicles, only those that are manufactured abroad, he said. "Those makes that are manufactured here are Russian vehicles [under the resolution]," he said.

July 15 2014, 12:32