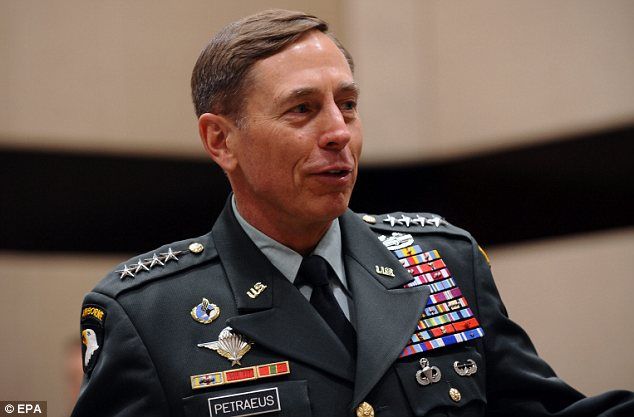 Quit: David Petraeus has resigned from the CIA
David Petraeus resigned as director of the CIA after admitting an extra-marital affair, reported dailymail.co.uk on Friday.
The former general had been one of the most respected figures in the military and intelligence establishment, but has stepped down to deal with the 'personal and professional issues' surrounding his relationship with a woman who is not his wife.
He had been sworn in as head of the CIA in September 2011.
Deputy director Michael Morell will serve as acting head of the agency until a permanent replacement for Petraeus is appointed.
In his resignation letter to Barack Obama today, Petraeus wrote that 'such behaviour is unacceptable' for a senior administration official.
He is believed to have feared that his infidelity would eventually become public, and therefore took the decision to quit before he was forced out.
Extra-marital affairs are considered particularly damaging for intelligence officials due to the confidential nature of their work and the risk they could leak national security secrets.
November 10 2012, 01:45