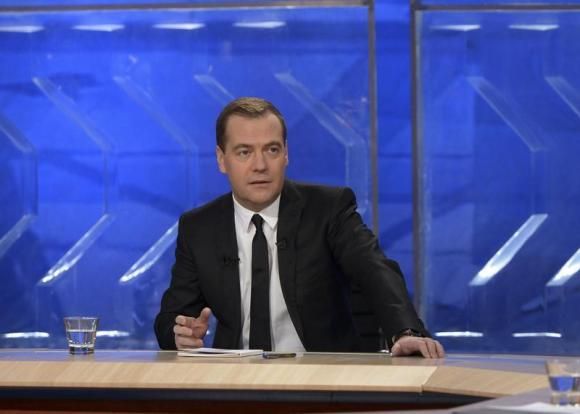 Russian PM Dmitri MedvedevRussia's Federation Council has ratified the intergovernmental agreement on the settlement of Cuba's debt to Russia regarding the credits given in the period of the USSR.
According to the agreement signed October 25, 2013 in Moscow, the overall amount of Cuba's credit debt makes $35.2 billion. Deputy Finance Minister Sergei Storchak explained earlier that half of that debt accounts for interest charged on the main debt for the period, when Cuban partners used the credit given in the 1970s and mostly in the 1980s. Furthermore, he said this figure included Cuba's liabilities within several projects that were funded on account of state credits of the former Soviet Union although they were never completed, according to ITAR-TASS.

How Cuba will pay the debt
The agreement envisages that 90% of the indebtedness ($32 billion) will be written off.
The remaining 10% (over $3.5 billion) will be paid within 10 years in twenty equal 6-month payments in accordance with the schedule. The first payment is expected on October 25, 2014 года, and the last - April 25, 2024. The payments will be transferred to a special US dollar account opened by Vnesheconombank (VEB) in the National Bank of Cuba.
These funds are meant to be used for funding investment projects in Cuba, including environmental initiatives chosen by Cuba in accordance with the plan of economic and social development. Russia's state-controlled oil company Zarubezhneft and electricity trader Inter RAO UES have already displayed interest in the projects.
inform.kz
July 9 2014, 17:07