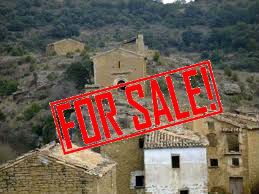 For anyone with 245,000 euros to spare there's a whole Italian village gong for sale, euronews reports.
The residents of Calsazio have tried to sell their homes individually but to no avail so now they are offering them up as a job lot on eBay.
The village was built in the early 1900s and consists of 20 houses made of wood and stone.
While described as a good location to start a business any new owner will also have to renovate the place.
July 9 2014, 14:45