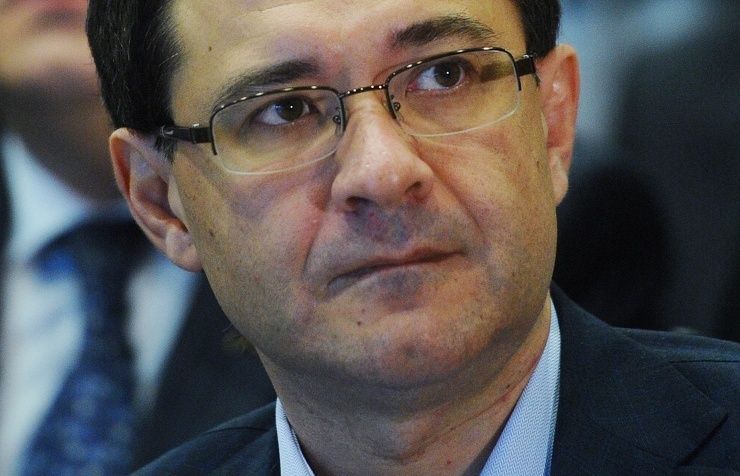 Lawmaker Valery SeleznyovState Duma member representing the Liberal Democratic Party (LDPR) Valery Seleznyov has confirmed his son Roman had been detained by US secret service in the Maldives, itar-tass reports.
"I am now in negotiations with the Russian Foreign Ministry. Kidnapping is a crime," he told ITAR-TASS on Tuesday. "The country must protect its citizens, and Roman should go back to Russia."
The lawmaker expressed outrage by the fact that the USA "took the liberty to kidnap a person in the Maldives and without any body of evidence to bring him to the USA and arrest".
"At present, it is the same for me whether Roman Seleznyov is guilty or not. But if American authorities had real evidence of his implication in the crime, they should have brought some charges through the Maldives' court," the MP stated, stressing that "no one had the right to take him anywhere without the sanction issued by the Maldives' court". "And here many questions to law enforcement agencies of the Maldives arise," Seleznyov said.
In addition, he reported that Roman Seleznyov was not given the right to call, and consular staff and lawyers did have access to him yet. "We will be seeking the soonest possible access of the Foreign Ministry's representatives, consular staff and lawyers to Roman," the lawmaker added.
He has said he fears that Roman would be subject to illegal pressure. "My son is a person with disabilities. He needs medical treatment and medicines. I fear that he would be pressured to confess even in the murder of Kennedy or being Monica Lewinsky. We all know what American justice is," Seleznyov noted.
The parliamentarian also warned Russians against visiting the Maldives. "You see how unsafe is there. One may be kidnapped in front of his wife and child," he said.
Accusations against Roman Seleznyov
United States Attorney Jenny A. Durkan, Western District of Washington, has issued a statement saying that "a Russian man who was indicted in the Western District of Washington for hacking into point of sale systems at retailers throughout the United States was arrested this weekend and transported to Guam for an initial appearance". "Roman Valerevich Seleznev [Seelznyov], 30, of Moscow, also known as "Track2" in the criminal carding underground, was indicted in March 2011 for operating several carding forums that engaged in the distribution of stolen credit card information," the statement says further. "At his first appearance in Guam today, Seleznev was ordered detained pending a further hearing scheduled for July 22, 2014," it adds.
July 8 2014, 17:11