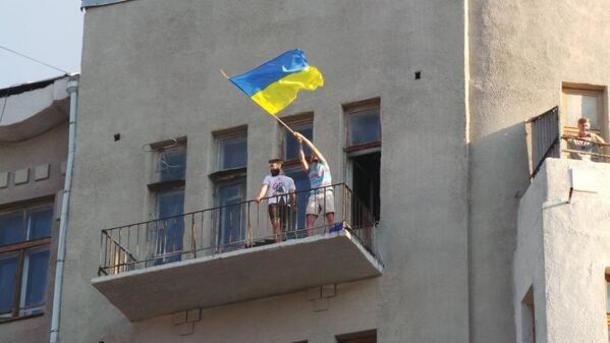 Ukraine's army has full control of Sloviansk and Kramatorsk in Donetsk Oblast, and the central authorities are starting to renew critical infrastructure in these localities and supplies of food and water, as well as humanitarian aid to the residents, the press service of the Anti-Terrorist Operation said on Sunday morning.
"We have also started the process of solving problem issues of receiving cash for payment of pensions, stipends and wages to the local poulation," the ATO press service said in a statement.
The government also said that the "gangs of terrorists are demoralized, but continue insidious attacks on the Ukrainian troops." There was an attack on a military base in the village of Pisky in Donetsk region late last night, but the army fought it off without casualties. There was also a mortar fire attack at a check point in the middle of the night, but no location was specified.
The ATO press service also said that two drones were sighted close to Mariupol, and one of them shot down.
According to eyewitness reports, many of the insurgents who had been located in Sloviansk and Kramatorsk had run to Donetsk on July 5, when the cities were liberated. The mayor's office in Donetsk said this morning the city remained quiet, but there are "intensive shootouts and explosions" coming from the direction of the airport," which are loud enough to be heard across the whole city.
July 8 2014, 09:48