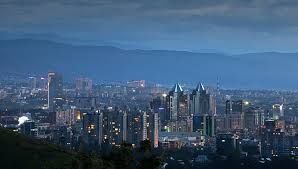 The local government of Almaty has made a decision to form a new district named Nauryzbay during the extraordinary XXIX session of the maslikhat, the press service of the Almaty mayor said July 2.
Mayor of Almaty Akhmetzhan Yesimov noted the need for a new district appeared after expanding the boundaries of the city by 23,200 hectares.
After the expansion, the city's population reached 1.665 million.
The population of the newly formed district makes up 157,000.
The Almaty deputies have appointed Kuanish Kashkimbaev as a governor of the district.
July 2 2014, 20:00