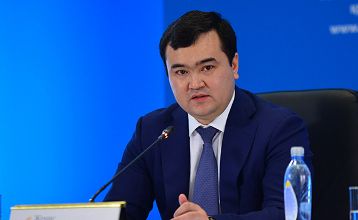 Zhenis KassymbekMore than 6 thousand kilometers of roads are set to be repaired in Kazakhstan by yearend, according to Minister of Transport and Communications Zhenis Kassymbek, inform.kz reports.
Minister Kassymbek announced at a press conference on Tuesday that '1700 km of the international transport corridor 'Western Europe - Western China' have already been opened to traffic.'

"This year we are planning to put into commission the section of the corridor stretching from Shymkent to the border of the Russian Federation. The corridor will be fully put into operation next year," he added.

Mr. Kassymbek also noted that more than 30 thousand people are working to commission the corridor in time.
June 24 2014, 17:06