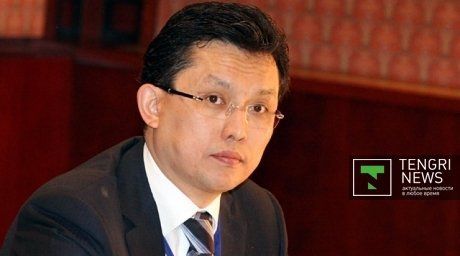 Vice Prime Minister of Finance Bakhyt Sultanov Kazakhstan's Vice Prime Minister and Minster of Finance Bakhyt Sultanov reported to the Parliament about the measures the government was planning to use to reduce the foreign debt of the country, tengrinews correspondent reported from the joint session of the chambers of the Parliament.

Lower chamber MP Aigul Nurkina inquired: "According to the National Bank, Kazakhstan's external debt is $158.8 billion. What measures are being taken to decrease the foreign debt?"

Sultanov confirmed that Kazakhstan's foreign debt was at around $150 billion, but most of it most of it was intercompany debts related to large investment projects.

"Around $60 billion – is the debt of the quasi-public sector; the remaining debt is the external debt of banks. The debt of the banks was formed as a result of restructurings of foreign debts in 2007-2008. Since then the debt has been decreasing.
"In the end of last year a new fiscal policy concept was adopted. It envisages reduction of the quasi-public sector debt by 20 percent before 2020," Sultanov said.
Speaking about Kazakhstan's position in the international foreign debt ratings he said: "In the past two years we have been been occupying the 14th place among 148 countries in the world."

For more information see:http://en.tengrinews.kz/finance/Kazakh-VIce-PM-about-foreign-debt-254326/
Use of the Tengrinews English materials must be accompanied by a hyperlink to en.Tengrinews.kz
June 23 2014, 09:29