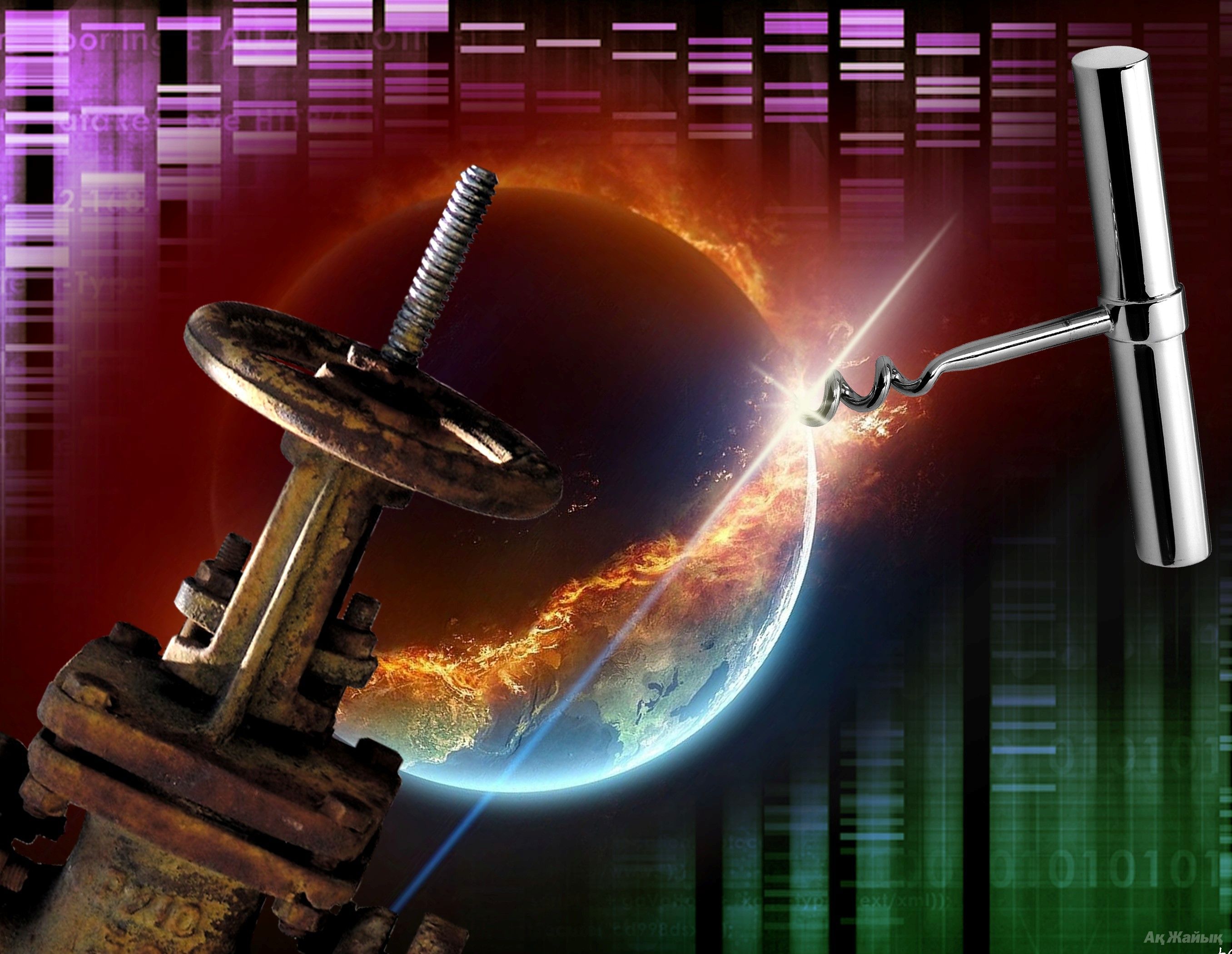 Collage: azh.kzChevron, Lukoil and other major companies are eyeing the new "Eurasia Project" in Kazakhstan that envisions oil production in the Caspian Lowland, tengrinews reports.

The estimated cost of Eurasia is $500 million. It may become a new world-scale discovery in geological exploration and attract serious investment. Some estimates suggest that oil production in Kazakhstan will increase twofold if Eurasia comes to be.

General Director of Tengizchevroil in an interview to Astana during the 21st World Petroleum Congress in Moscow said that Chevron and several partners of the company were very interested in the project and were planning to take an active part in it.
Russian Lukoil is also assessing the feasibility of the new project. According to the company's president Alekperov, oil production in the Caspian Lowland is "fraught with enormous opportunities". He pointed out the closeness of cooperation between Kazakhstani and Russian companies and said that "a joint effort to explore the opportunities in this oil province is very important for all companies in Kazakhstan and Russia".

Karachaganak Petroleum Operating company's General Director Damiano Ratti also spoke about long-term investment activities in Kazakhstan: "I would like to note that the leadership of this country has always adhered to all the agreements and fulfilled all the obligations. Our mutually beneficial cooperation is based on trust."
Realization of the project is planned to consist of three phases. The first will include studying the available information and materials. The second phase will see a massive geological exploration. During the third one, a series of new wells will be drilled.

The Minister of Oil and Gas of Kazakhstan Uzakbai Karabalin said that the project would be coordinated with the government and then presented to investors. He promised that a detailed plan of the project would soon be ready.

For more information see:http://en.tengrinews.kz/companies/Chevron-Lukoil-eyeing-new-project-in-Kazakhstan-254283/
Use of the Tengrinews English materials must be accompanied by a hyperlink to en.Tengrinews.kz
June 20 2014, 09:54