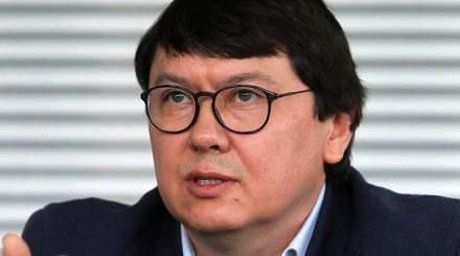 Rakhat Aliyev ©youtube.comRakhat Aliyev, ex-ambassador of Kazakhstan to Austria and Kazakhstan president's former son-in-law, may face life imprisonment in Austria, tengrinews reports.

According to the Austrian law, in case Aliyev is found guilty he will spend at least 20 years behind bars. Life imprisonment is also possible. Regardless of the outcome of the trial, however, Aliyev's lawyer Manfred Ainedter ruled out the possibility of extradition of the billionaire to Kazakhstan.

Aliyev was arrested in Austria on June 5 this year under suspicion of being involved in kidnap murder of two Kazakhstani bankers Timraliyev and Khasenov back in 2007, whose bodies were found only in 2011.
The speaker of the Viennese Prosecutor's Office Thomas Vecsui said that Aliyev would not be released on bail. "Releasing individuals on bail is not envisaged by the Austrian procedural law for murder cases," he said.
The widows of the two bankers in Austria are represented by their lawyer Gerald Ganzger.
Criminal cases in Austria are considered by a jury trial, which is composed of three professional judges and eight jurors. "The majority of the jury must find the defendant guilty. If the votes are equally divided, then the charges against the defendant are dropped," Ganzger said.

According to the lawyer, the hearings will be public. The first hearing in the case will probably take place no earlier than January 2015. According to Ganzger, it is not clear when the indictment will be ready and how long it will take the presiding judge to review the case file. "It is many thousands of pages," the lawyer said.

Besides, Aliyev's defense may be able to appeal the indictment under the Austrian law. "A defense may challenge the indictment; there are many possibilities. For example, if an act committed is not punishable by the law or exceeds the competence of the court. But such cases are exceptions," Ganzger said.


Kazakhstan offered assistance to the Austrian authorities and provided all the necessary materials on the case. The country also sent documents allegedly confirming Rakhat Aliyev's involvement in the murder of Kazakhstani opposition leader Sarsenbayev (a different murder that Aliyev was not previously charged with) to the Austrian law enforcement.

June 18 2014, 09:58