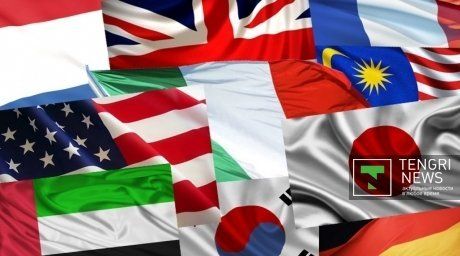 Kazakhstan announces visa-free entry for investors from 10 nationsToday Kazakhstan's President Nursultan Nazarbayev has announced visa-free entry for investors from 10 countries, tengrinews.kz reports.
"Today we are unilaterally introducing visa-free entry for citizens of ten nations. All the ten nations have been actively investing into the Kazakhstan's economy. The list includes the USA, the Netherlands, the UK, France, Germany, Italy, Malaysia, the UAE, South Korea, Japan', President said when speaking at the 27th sitting of the Foreign Investors' Council (FIC).
He emphasized that "removal of visa barriers is of great importance to expand business contacts and international operations".
The Foreign Investors' Council (FIC) chaired by the President of the Republic of Kazakhstan is an advisory body established in 1998 to promote direct dialogue between the Government of Kazakhstan and foreign investors in order to efficiently address key issues related to their investment activities in the country.


For more information see:http://en.tengrinews.kz/politics_sub/Kazakhstan-announces-visa-free-entry-for-investors-from-10-nations-254140/
Use of the Tengrinews English materials must be accompanied by a hyperlink to en.Tengrinews.kz
June 12 2014, 17:21