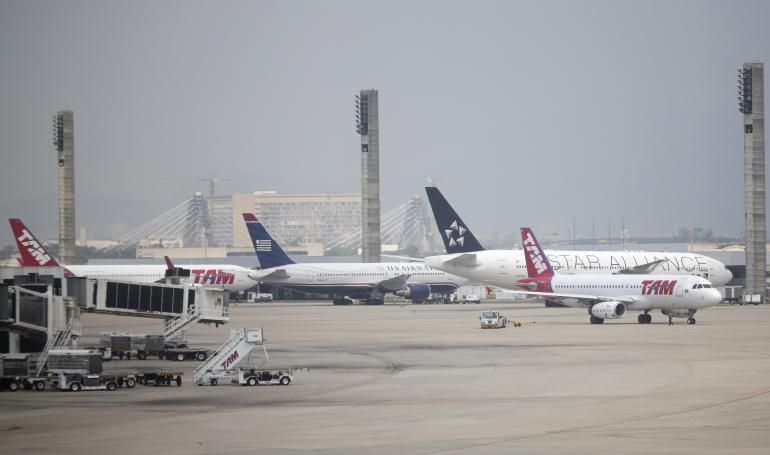 Rio de Janeiro's international airport Airport ground staff at Rio de Janeiro's three airports have declared a partial strike that will last 24 hours beginning Thursday, the first day of the month-long soccer World Cup, The Straits Times reported.
While the workers have promised to continue 80 percent of all services at the airports, according to the report, the move casts doubts on a smooth beginning to the World Cup in the tourist city, which will host its first game on Sunday between Argentina and Bosnia and Herzegovina.
Problems continue to plague Brazil just a day before the World Cup is set to begin. BBC Breaking News reported airport workers in Rio de Janeiro want a pay rise and a 2014 World Cup bonus. They have started a 24-hour strike.
In other words, the Rio de Janeiro airport is about to be paralyzed during one of the busiest days it is likely ever to have.
Hosting the high-profile event has been a disaster so far for Brazil. The world's eyes are on the country -- and are seeing little but protests and strikes, anger and frustration.
June 12 2014, 16:43