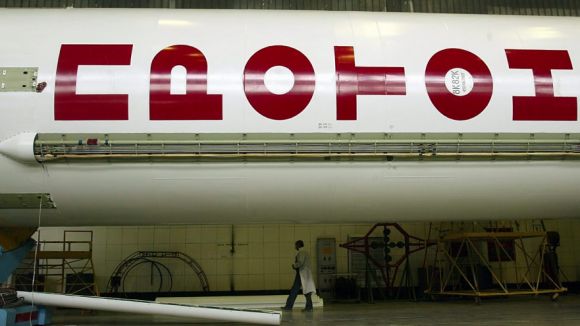 The commission on investigation of causes of "Proton-M" carrier rocket accident has been completed in Russia, azh.kz reports citing Izvestiya newspaper.
According to Alexander Danilyuk, the head of the commission, the cause of the accident was manufacturing defect during assembly.
"Members of the commission (consisting of more than 20 people) concluded that the cause of the accident was manufacturing defect in the course of assembly works. It led to destruction of bearing assembly of turbo-pump unit, - said Danilyuk. - This version is final. There are no other alternative versions, and I don't think that there is anything to add to it. This is the conclusion of independent experts".
"If the conclusion of the commission is true, then the guilty part is Voronezh Mechanical Plant (VMP) - the branch of Khrunichev's Center. VMP purchased, installed and tested the bearing assembly, -reads Izvestiya newspaper.

To recall, "Proton-M" carrier rocket with Briz-M accelerating block and " Express AM4R" communication satellite was launched from Baikonur cosmodrome on May 16.
Early reports said the engine malfunctioned, presumably because of a faulty guidance system of the third stage, and on the 545th second of the flight the Proton- ended its flight in an accident at the height of 161 kilometres.
The telemetry showed sharp pressure drop in the steering engine of the third step.
In the previous accident involving the Proton booster on July 2, 2013, Russia lost three Glonass-M satellite navigation units. The accident occurred due to faulty installation of angular rate sensors during booster rocket assembly in November 2011.
Translated by Zeena Urynbassarova
June 7 2014, 13:46