By Zeena Urynbassarova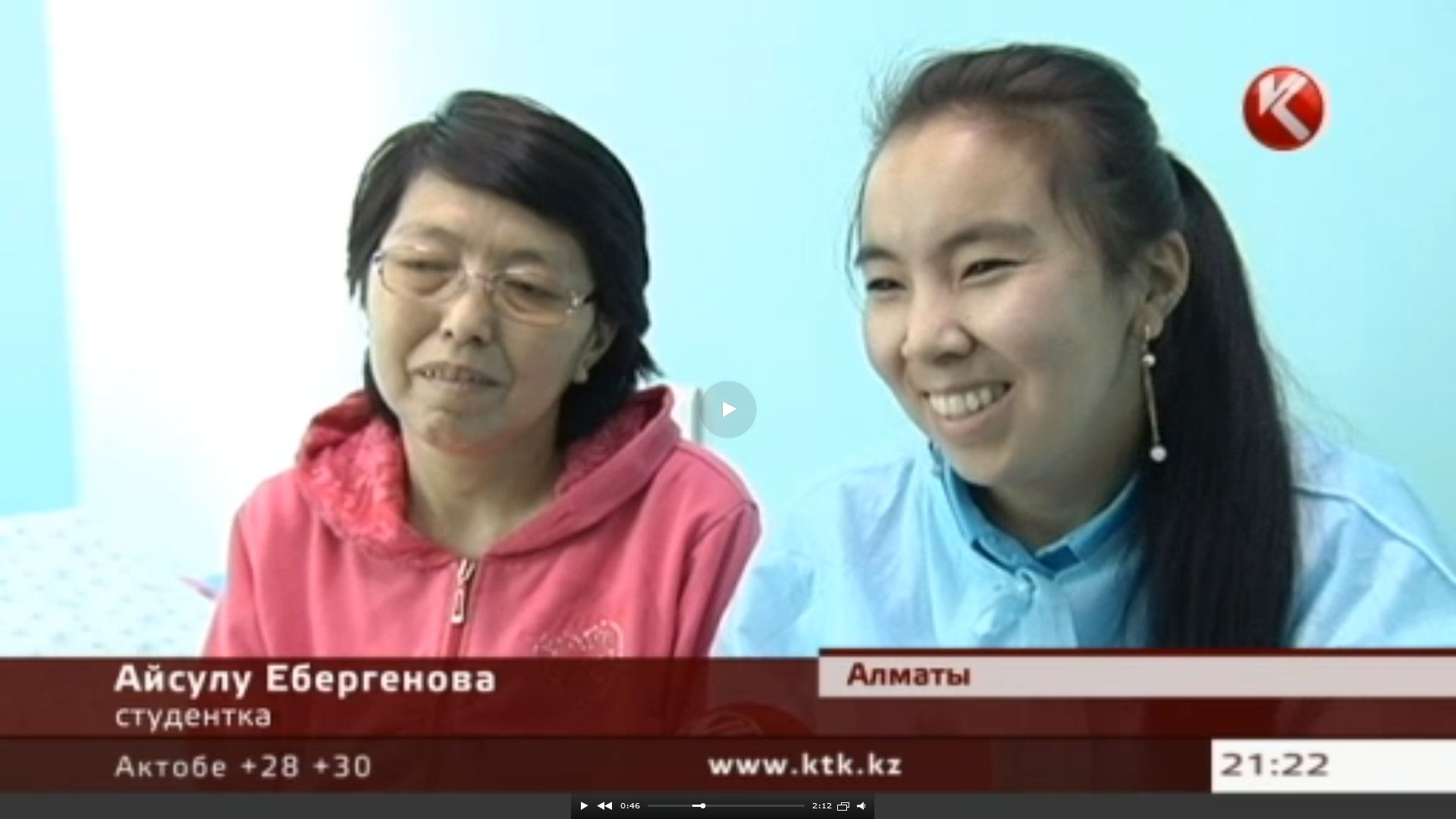 The student girl from Taraz, the southern city in Kazakhstan, saved her Mother's life. She gave part of her liver, so that it could be transplanted to her dying Mother.
"I would do anything to save my Mom. I asked the doctors and they answered that they can transplant part of my liver. The operation was successful. I feel good, so does my Mom. We are so happy,"- says 18-y.o. Aislu Ebergenova from Taraz to KTK TV Channel. The operation was done by surgeons from Almaty and India. It lasted 9 hours.
Her mother, 41-y.o. Zhanyl Mukhasheva, says that she mostly worried about her daughter: " I was so afraid for my daughter. She never had any operations or even stayed in hospitals".
Aislu recovered very quickly. The doctors say that removal of part of liver is not dangerous for donor. In two weeks the organ is fully restored.
The cost of operation is 8 million tenge, but for patients the operation is free. The government pays for these operations. Such operations they started to do in Almaty since the end of 2013. The transplantation program is running for 3 years now. The doctors did about 30 transplantations. Into this list today the story of Aislu and her mother will be added. The happy story of unconditional love.
June 5 2014, 17:15