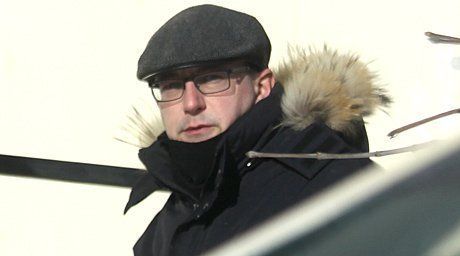 Photo . ©uralskweek. Peter Baruch, the British national detained in Kazakhstan's Uralsk on charges of corrupting minors, will face the court on June 10th, tengrinews reports.
The case of Baruch, 38, has been postponed on several occasions.
Baruch was initially detained on February 7th, 2014 for three days. On February 10th, the Uralsk City Court granted a motion of a DIA officer warranting Peter Baruch's arrest for two month. The arrest was later extended.
The case is head in the Specialized Regional Court that deals with minors-related cases. The Chairwoman of the Juvenile Court Farida Kurmanova is considering the case.
The British national was charged with Corruption of Minors and Production and Distribution of Child Pornography, and Engaging Minors in Pornographic Events.
According to the prosecutor, Baruch met his victims through vk.com social network where he was registered as Patrick Brown. He lured his underaged victims with promises of a promotion in the modeling business. Later in his hotel room the so-called photographer insisted on taking nude pictures of the girls. He had over two thousand photos in his private archive when the police arrested him.
On May 20th, the prosecutor's office received a letter from Baruch's parents where they were asking to consider the man's family circumstances. It turned out that Baruch has small children at home, but the parents of the accused British national are not young enough to look after the children in case Baruch is convicted.

For more information see:http://en.tengrinews.kz/crime/Baruch-to-face-court-on-June-10-for-corrupting-minors-in-Kazakhstan-253940/
Use of the Tengrinews English materials must be accompanied by a hyperlink to en.Tengrinews.kz
June 3 2014, 20:41