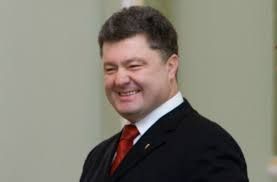 Petro PoroshenkoHead of State Nursultan Nazarbayev has congratulated Petro Poroshenko on his election as President of Ukraine in a telegram, the Akorda press service reports.
"The results of the presidential election demonstrate the broad support for your election campaign to address current socioeconomic issues, achievement of domestic stability and consolidation of society," the message reads.

Nursultan Nazarbayev wished P. Poroshenko success in his activities and to the fraternal people of Ukraine - peace, stability and prosperity.
June 2 2014, 03:17