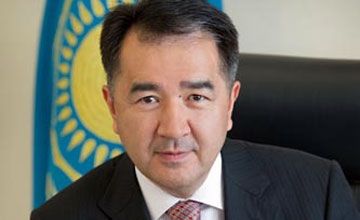 Bakytzhan Sagintayev, RoK Deputy PM "Kazakhstan expresses its interest in realization of space projects with Russia and Ukraine," 1st Deputy PM of Kazakhstan Bakytzhan Sagintayev said journalists following the meeting of the Council of the Heads of Government of the CIS member states today held in Minsk, Belorussia.
"We debated an issue concerning the innovation development. It needs at least participation of three states to make the project work. We said that we are interested to work together, for example in space sphere, with Russia and Ukraine," he added.
According to him, above 20 issues of cooperation were debated at today's meeting.
May 30 2014, 19:46