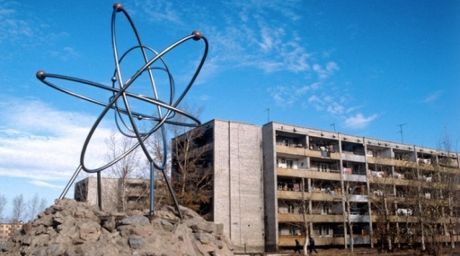 On May 29 Moscow and Astana are expected to sign a memorandum on the construction of the first nuclear power plant in Kazakhstan's Kurchatov city, azh.kz reports.
Yury Ushakov, Russia's presidential aide, announced this to mass media in Moscow on May 28. He said the memorandum will be signed during a meeting between the presidents of two countries - Vladimir Putin and Nursultan Nazarbaev, in Astana on May 29.
Besides the agreement about construction of nuclear plant, it is scheduled that both presidents will sign the agreement on Eurasian Economic Union.
"Four documents will be signed including civilian nuclear deal and complex program for cooperation in nuclear-energy field",- said Ushakov.

The new nuclear plant is planned to be built with the use of Russian technology in Kazakhstan's northeastern town of Kurchatov, which used to be the center of the Soviet-era Semipalatinsk nuclear test complex.

No timetable on the construction was given.

Kazakhstan produces more than 25 percent of the world's uranium.

The two presidents will meet separately after the signing of an agreement between Russia, Belarus, and Kazakhstan on the creation of a Eurasian Economic Union.
May 28 2014, 17:13