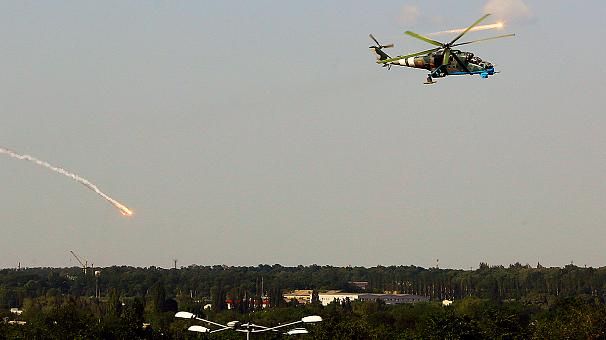 Ukrainian authorities say they have retaken control of Donetsk airport, amid a second day of fighting between troops loyal to Kyiv and pro-Russia rebels, euronews reports.
At least 30 people are reported dead in the eastern city as Ukraine's military launched air strikes against separatists who had seized the complex on Monday.
Residents tried to flee but the Mayor of Donetsk, Alexander Lukyanchenko, says the fighting had claimed "civilian casualties". He warned local people to stay off the streets, with reports of explosions in the city centre.
One elderly man told reporters he had been given no warning about the gun-battles
The clashes between troops and separatists supporting the leadership of the self-proclaimed Donetsk People's Republic follow the election of Ukraine's new president Petro Poroshenko on Sunday.
Poroshenko, a political veteran and billionaire owner of chocolate factories, has said he will prevent the rebels turning eastern Ukraine "into Somalia".
May 27 2014, 17:35