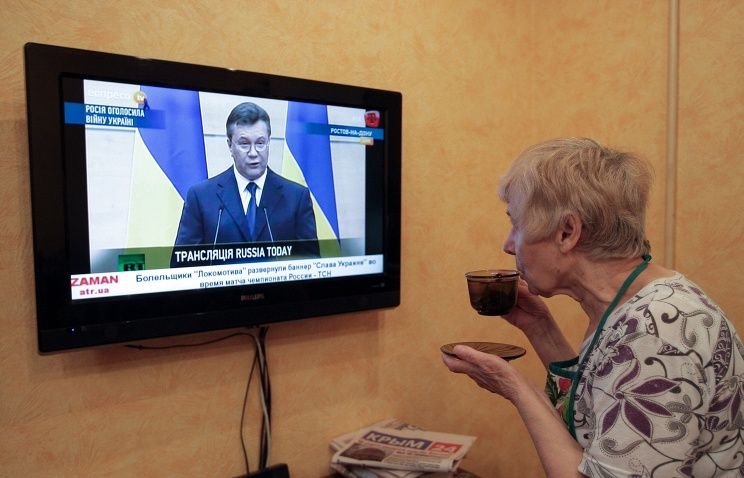 Ukraine's ousted president, Viktor Yanukovych, says he respects the choice that has been made by the Ukrainian people at the country's presidential election that was held on Sunday, however, the participation of Ukraine's south-east is needed for the poll's legitimacy, itar-tass reports.
"Early elections of the Ukrainian president have been held. No matter in what region and what percentage of the population came to the polls, which choice you have made - I respect this choice that has been made in the most difficult time for our Motherland," he said in a statement obtained by ITAR-TASS.
"I would like to note that the participation of the south-east of our country is needed to make the elections and the president himself legitimate. Many voters of these regions have been insulted and humiliated by the actions of the illegitimate "authorities" which came to power as a result of a military coup," Yanukovych said.
Most cities in the eastern Donetsk and Luhansk regions that had proclaimed their independence from Kiev at the May 11 local referendums did not participate in the presidential elections. The Ukrainian military are continuing a punitive combat operation in the country's east.
Yanukovych said that "today an ever greater number of people in the world gain access to truthful information and watch with horror how one monstrous crime (in Ukraine) is followed by another."
"These crimes include people burnt and killed in Odessa, shootings in Mariupol, Krasnoarmeisk, Sloviansk, Kramatorsk... They (authorities in Kiev) are destroying their own people with the use of grenade launchers, mortars, artillery, armored personnel carriers and infantry fighting vehicles, tanks, combat helicopters with missile systems - this is madness, and it goes unpunished," Yanukovych said.
May 26 2014, 17:03