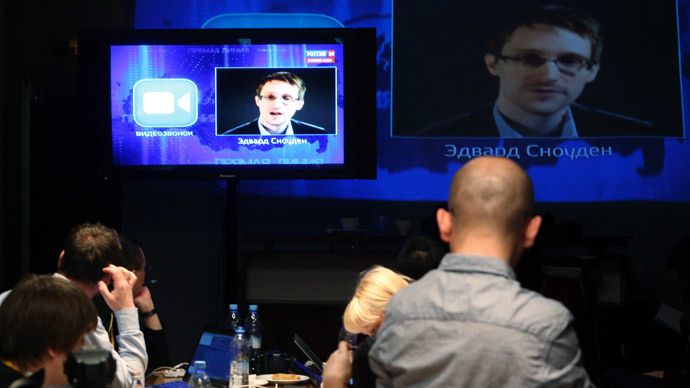 Photo:reutersAmerican whistleblower Edward Snowden is "considering" returning home to the USA under certain conditions, his lawyer told German news magazine Der Spiegel, rt.com reports.
"There are negotiations," Snowden's German lawyer Wolfgang Kaleck told Der Spiegel. "Those who know the case are aware that an amicable agreement with the US authorities will be most reasonable."

All efforts are now focused on finding a solution acceptable for Edward Snowden, at least in the medium term, according to Kaleck, who is also secretary-general for the European Center for Constitutional and Human Rights.

Meanwhile, former NSA contractor isn't involved in these negotiations, according to Kaleck, who added that his client never acted selfishly and caused no damage.

"That's why, one could hope that a democratic US government paves the way back to him," he added.

At Kaleck's request, the NSA investigation committee in the German Bundestag, a constitutional and legislative body, is currently clarifying with the Cabinet of Germany (Bundesregierung) if the whistleblower can enter and testify there.

Reports that the famous whistleblower wants to come back to the US and was seeking high-ranked lawyer to negotiate his return first emerged in April. The New York Times wrote that during the summer of 2013, Snowden was seeking the assistance of DC-based attorney Plato Cacheris to negotiate a plea deal with federal prosecutors that would allow Snowden to return to the US as well as spare him significant prison time.

Snowden, while employed by the NSA, took up to 1.7 million classified files on US vast surveillance apparatus and intelligence gathering methods.

The ex-NSA contractor is currently under temporary asylum in Russia. He is wanted by the US on charges of espionage and theft of government property after leaking a vast trove of classified material to journalists that revealed more understanding of the National Security Agency's global spying operations.

Earlier Snowden said that he wishes to return to the US, but is concerned he would be unfairly convicted of spying and subjected to the same treatment as other leakers who dared to expose government secrets during the Obama administration's relentless pursuit of whistleblowers under the Espionage Act.

On May 20, a plea to give political asylum to Snowden if Scotland votes for independence was sent to the Scottish Parliament. Campaigner Mick Napier, a teacher at University of Glasgow put forward a petition calling for Snowden, now rector of Glasgow University, to be given shelter in Scotland.
May 26 2014, 10:53