By Lyazzat Karazhanova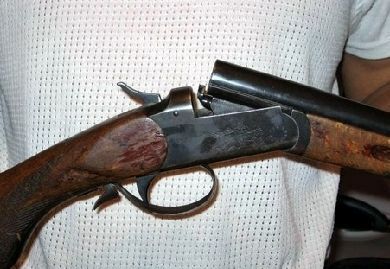 On May 16 after midnight, N, the inhabitant of Kulsary (Zhyloi Distrcit), shot from a sawed-off gun in the direction of Toyota Hilux car that was parked in front of school # 1. The shotgun pellets hit the back of a car driver. The wounded driver got out of the car and tried to escape, but N shot once again, this time into the air.
The victim was taken to the central regional hospital. The criminal was detained soon by police officers. During interrogations he said that he mistook the Toyota Hilux driver for his long-term 'enemy' with whom he had a conflict.
Zhanibek Karazhanov, the deputy prosecutor of Zhyloi district, reported that criminal case has been initiated according to RoK Criminal Code item 1 of Article 251 ("Illegal acquisition, storage and carrying of the weapon") and item 3 of Article 257 ("The hooliganism with he use of firearms").
May 23 2014, 12:56