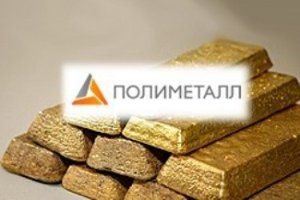 Russia's gold and silver miner Polymetal has bought a large gold mine in neighbouring Kazakhstan for $618.5 million almost half of which will be paid with the firm's new shares, the company said in a statement on Thursday, mineweb.com reports.
The Kyzyl gold project, which comprises two goldmines with gold reserves of around 6.7 million ounces, is currently owned by firms belonging to Kazakh President Nursultan Nazarbayev's billionaire son-in-law Timur Kulibayev.
Polymetal, part-owned by Russian tycoon Alexander Nesis, initially agreed to pay $318.5 million in cash and $300 million in new shares. It could pay more cash if gold prices or Polymetal's shares change significantly, but no more than $500 million, the statement said.
"The board of directors of Polymetal believes that the Kyzyl Project represents an excellent opportunity to expand the company's existing reserve base with the addition of high grade gold deposits in Kazakhstan characterised with a long expected mine life and significant exploration upside", Polymetal said.
The project comprises two goldmines, Bakyrchik and Bolshevik in northeastern Kazakhstan, and it is the first large acquisition for Polymetal in more than four years.
May 22 2014, 15:06