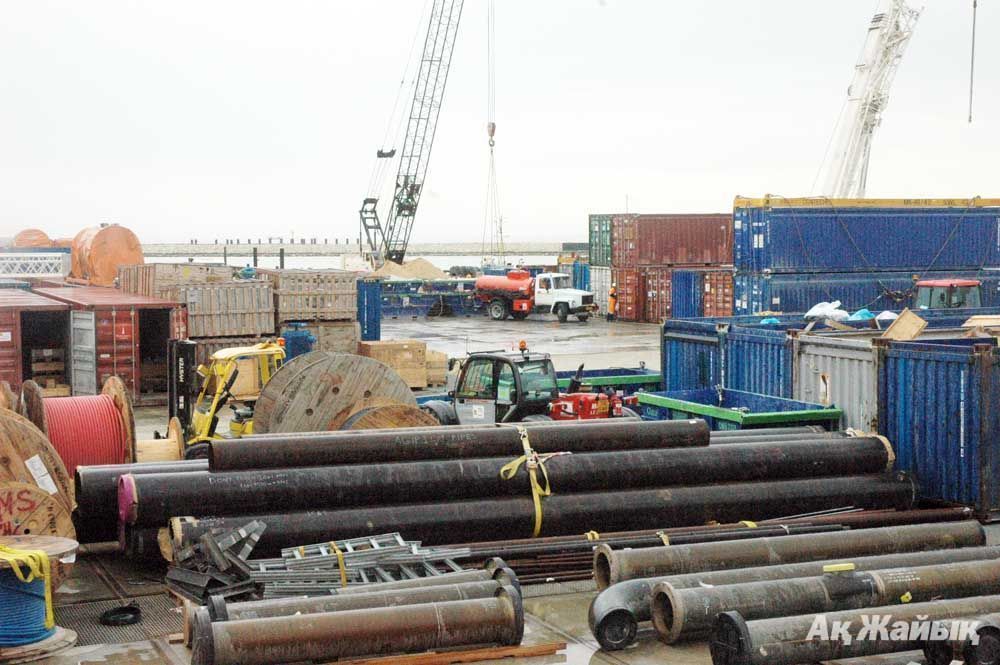 Oil output at Kazakhstan's giant Kashagan field may not resume until early 2016, Kazakh Oil and Gas Minister Uzakbai Karabalin said on Wednesday, urging foreign partners to start replacing leaky pipelines at the deposit, reuters reports on Wednesday.
Production at Kashagan, the world's biggest oil find in 35 years, started last September but halted in early October after the discovery of gas leaks in the $50 billion project's pipeline network.
The North Caspian Operating Company (NCOC), which develops the offshore field in the Caspian Sea, said last month that it did not expect to produce oil this year due to the leaks.
"It (production) may restart by the end of 2015 if all goes well," Karabalin told Reuters on the sidelines of the Astana Economic Forum. "Otherwise, it may turn out to be early 2016."
Kazakhstan is the second-largest post-Soviet oil producer after Russia. The government had originally hoped Kashagan would produce 8 million tonnes of crude in 2014.
Citing the results of an investigation, NCOC did not rule out that oil and gas pipelines might have to be fully replaced, a possibility raised by Reuters in April.
NCOC has identified stress cracking due to sulphur-laden gases as "the root cause of the pipeline issues" at Kashagan.
The field's oil is 4,200 metres (4,590 yards) below the seabed at very high pressure, and associated gas reaching the surface is mixed with some of the highest concentrations of toxic, metal-eating hydrogen sulphide ever encountered.
"The investigation is over," Karabalin said. "We are now waiting for proposals from the consortium members."
"We must receive their working plans, which would contain a detailed description of everything - when and what they will purchase, who they will hire and how fast they will be."
Karabalin, formerly a professional oilman with decades of experience in the industry, said he believed the full replacement of the pipelines could take up to two years.
Much of Kashagan is built on artificial islands to avoid damage from pack ice in the Caspian, which freezes for five months a year in temperatures that drop below minus 30 Celsius (-22F).
NCOC includes Eni, Exxon Mobil, Royal Dutch Shell, Total, China's CNPC, Japan's Inpex and Kazakh state-run company KazMunaiGas .
May 21 2014, 15:18