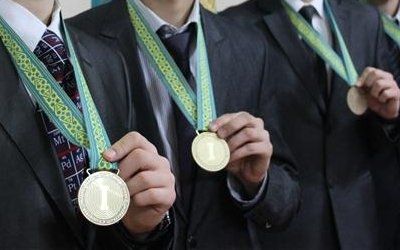 Schoolchildren from Kazakhstan became the winners of the 48th International Mendeleev Chemistry Olympiad in the team competition held from May 11 - May 17 in Moscow, Russia, RIA Novosti reported.
The International Mendeleev Chemistry Olympiad is traditionally held among schoolchildren of the CIS, Baltic states and countries of south-east Europe. This year, the Olympiad was supposed to be held in Kiev, however due to complicated socio-political situation in Ukraine, it was decided to hold the event in Moscow State University.
The Olympiad was represented by over 100 schoolchildren from 16 countries - Russia, Azerbaijan, Armenia, Belarus, Bulgaria, Hungary, Kazakhstan, Kyrgyzstan, Lithuania, Moldova, Romania, Tajikistan, Turkey, Turkmenistan, Uzbekistan, and Saudi Arabia. By the number of medals won at the Olympiad, Kazakhstan team took the first place with 11 medals, then comes Russian schoolchildren with 10 medals, Uzbekistan - 8 medals.
The leader in the number of gold medals was the Romanian team - 5 gold, second is Russia – 3 gold medals, and Belarus and Uzbekistan - 1 gold each. The Olympiad winners got diplomas of the first, second and third degrees, and gold, silver and bronze medals. First degree certificates were received by ten participants from Romania, Russia, Belarus, and Uzbekistan. In addition, the medalists are granted free education in any of the leading Russian universities.
The 49th International Mendeleev Olympiad will be held in the capital of the Republic of Tatarstan - Kazan.
May 21 2014, 15:11