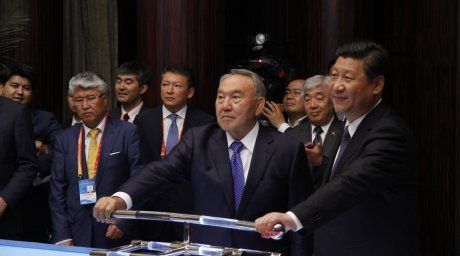 Kazakhstan and China's Presidents launch construction of a terminal.Kazakhstan's President Nursultan Nazarbayev and Chinese President Xi Jinping have launched construction of a Kazakhstan's terminal at the Lianyungang seaport, a tengrinews.kz journalist reports from Shanghai.
Lianyungang is among the world's 25 major seaports and boasts developed transport infrastructure. The area to accommodate the Kazakhstan's terminal makes up 21.6 hectares. The terminal will enable Kazakhstan to get an access to the Pacific Region, reducing the transportation route 3.5 times as compared to the on-land routes.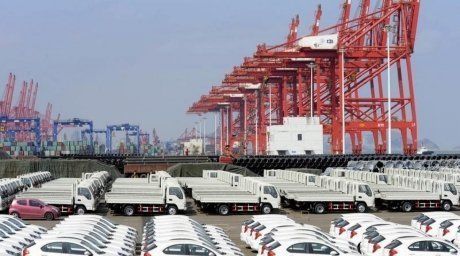 Lianyungang seaport terminal.By the end of 2015 the volume of export and transit cargoes is expected to reach 250 000 twenty-foot equivalent units, with the figure to be further doubled in the following five years. The project is estimated at $99.3 million.
President Nazarbayev is on a state visit to China. Apart from having talks with his Chinese counterpart and heads of some major Chinese companies, President Nazarbayev is to attend the IV summit of the Conference on Interaction and Confidence Building Measures in Asia (CICA).


For more information see:http://en.tengrinews.kz/politics_sub/Kazakhstan-and-Chinas-Presidents-launch-construction-of-a-terminal-in-253624/?
Use of the Tengrinews English materials must be accompanied by a hyperlink to en.Tengrinews.kz
May 20 2014, 11:07