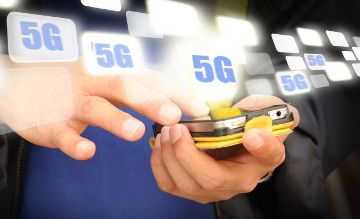 By 2017 Kazakhstan will be ready to introduce communication standard of new generation - 5G, this has been reported today by the first deputy chairman of the Agency for Telecommunications and Information Saken Sarsenov, inform.kz reports.
"5G project is under design and it is planned to be introduced by 2017. In my opinion, by this time Kazakhstan will be ready to implement these standards", said S.Sarsenov on the sidelines of "ASTEX- 2014" exhibition being held in Astana.

Note that 5G (5th generation mobile networks or 5th generation wireless systems) is a telecommunication standard of new generation. According to expert 5G standard compared to LTE (4G) will provide a hundredfold increase in the data transfer and thousandfold increase in throughput.

New generation cellular standards appear every 10 years: 1G (NMT) - 1981, 2G (GSM) in 1992, 3G (W-CDMA/FOMA) - in 2001, 4G (3GPP Long Term Evolution) - 2010.
May 19 2014, 15:20